Welcome To The Press Lounge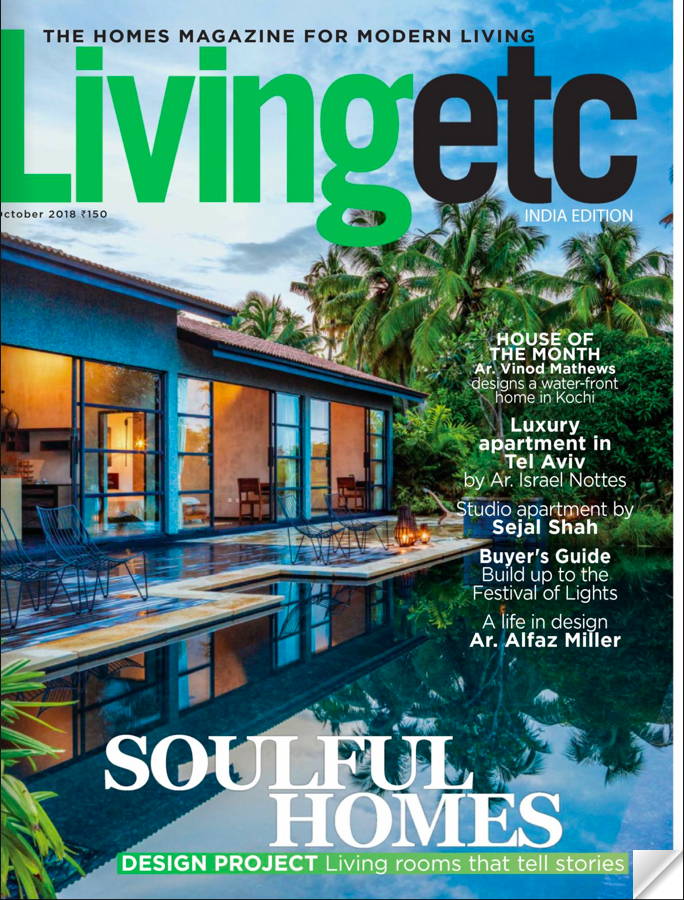 LIVING ETC - OCT'18
"Ideas to steal."
A COMPENDIUM OF BEAUTIFUL AND BIZZARE OBJECTS OF DESIRE

MINT LOUNGE - 22nd SEP'18
"Add a touch of Industrial decor to your home with this geometric, meticulously woven rope lamp."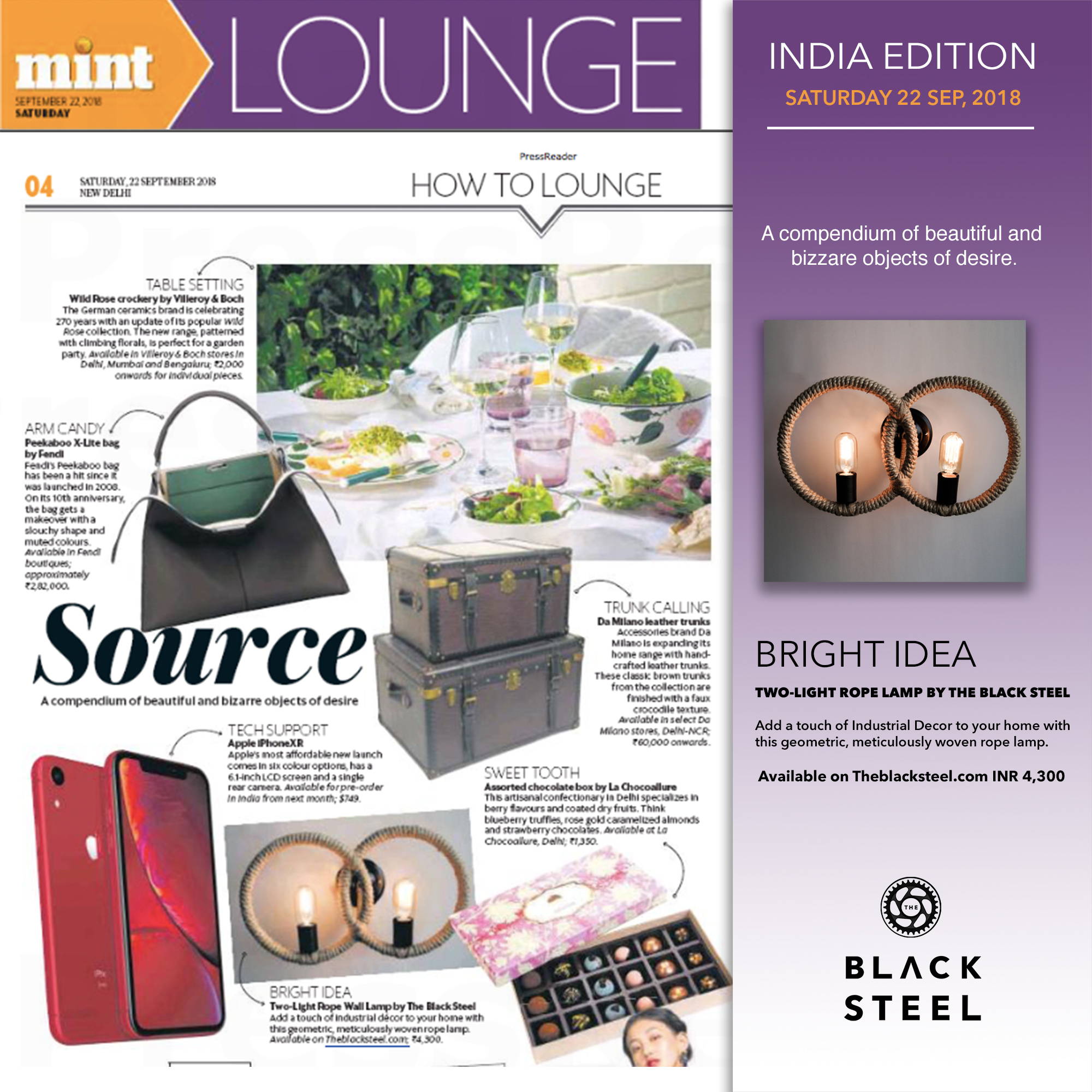 LOFTY IDEAS
BETTER INTERIORS - AUG'18
"Architect Parthavi Patel's debut as an independant practitioner, this Ahmedabad apartement dovetails facets of the client and architect's personalities."
HOME FROM HOME

LIVING ETC INDIA - May'18
"Clever colors, tactile surfaces, and a lot of hard graft were all it took for Lee to turn a poorly decorated and an unloved property into a super-stylish yet functional family abode."
SCULPTED PEN AND STYLISH TIMEPIECES
FORBES, INDIA - MAY'18
"A pick of the best, the latest, the greenest, the quirkiest, the most luxurious that money can buy."
PRODUCT DESIGN
THING TANK - BETTER INTERIORS - APRIL'18
"The Black Steel crafts sleek lighting fixtures that combine industrial style with contemporary minimalism."
YOURSTORY.COM
APRIL'18
"The Black Steel is reinventing décor with vintage industrial light fixtures."

INDUSTRIAL APPEAL
THE MAN LUXURY MAGAZINE - OCT'17
"Interior design gets an Industrial look."